With Worldz you can offer an innovative service to your clients
Do you manage or work within a digital agency? From today you can offer a revolutionary software to your clients who have an e-commerce, a service capable of increasing their business performance and brand reputation.
Discover our
Partnership Program
What can Worldz offer you?
Fill out the form for more details on our partnership program and request a free demo
Worldz offers a truly innovative service that allows you to acquire users in a simple way and at the right cost, involving them with social network. Very satisfied.
Marketing tool valid for all companies that want to grow their e-commerce both in terms of conversions and brand awareness.
Giving your customers the opportunity to monetize with a discount, sharing the purchased product, creates over the time an important relationship of trust / loyalty towards the e-commerce.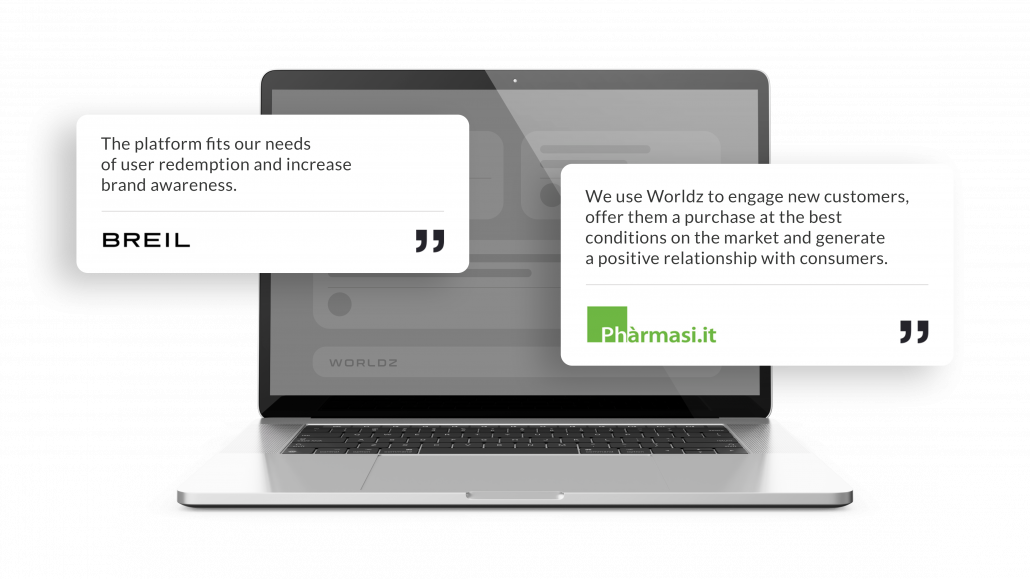 We have been using the Wordz system on our site for about a year and we must admit that this has brought us many new registered users and a better conversion rate. A great tool for us and for customers who can get an extra discount simply by sharing their purchase on their Facebook page. Highly recommended!
With my company I am always very attentive to innovation, so I decided to try Worldz intrigued by how it works. We thus discovered a platform that allowed us to increase conversions and lead generation in a very short time, profiling our own traffic. Today we have adopted it to increase the performance of our campaigns to achieve tangible results.